20 May

Crafty Wildflower – Posting Schedule

Posted at 15:52h

in

Crafts

,

Crafty Wildflower

,

Family Friday

,

Fun Friday

,

Hairdos, Hats & More

,

Makeover Monday

,

Monday Meals

,

Recipes

,

Self Defense Saturday

,

Spiritual Sunday

,

Tangled Thursday

,

Tell It All Tuesday

,

The Wildflower Book

,

Wellness Wednesday

0 Comments

Please consider visiting our affiliate links: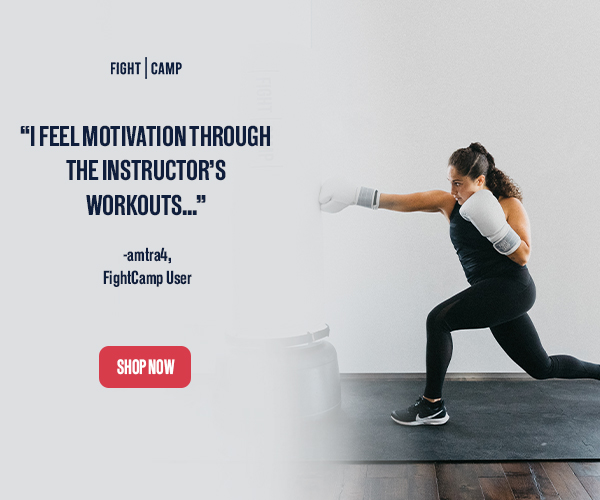 Hello! I'm Susan Larsen and I'm the CraftyWildflower.
I'm a wife to my hubby Brandon, and mother to four beautiful children ranging in ages from 10-17. We also have two adorable furbabies.
We've had our share of ups and downs and lots of love along the way. Join me as I post about topics ranging from grief and the loss of my dad at the age of 14 and how my 9 siblings and I overcame the heartache and loss, to fun things like recipes, exercise, and fun family adventures. I've found love and happiness in this crazy thing called life and I believe everyone can too!
For those that are new to Crafty Wildflower I thought I'd share my posting schedule, what that means and a couple samples for each day of the week. I post almost every day or as often as my busy mom life permits! You can learn more about me on my about page here.
CraftyWildflower – Posting Schedule
Monday – #MakeoverMonday or #MondayMeals
On #MakeoveMonday I like to share makeover projects that I've been working on for our country home. These will vary from large room makeovers, cute signs, decorations, digital downloads and paint projects.
In between makeover projects on #MondayMeals I'll share some of my family's favorite meals. I have four kids ranging in ages from 10-18 so my recipes are kid approved and make enough to feed a family of 6. I hope you can modify them however needed for your cute families!
Tuesday
On #TellitallTuesday I talk about processing grief and working through those difficult moments in life. I'll be sharing stories about how my nine siblings and I processed and overcame losing our dad at the young age of 48.
This will include some fun stories and some heart breaking ones. Also, how I coped, what worked and what didn't and how this trial ultimately made me stronger, more resilient and happy.
It was difficult and really where the theme for this whole web site started. My husband wrote a poem for me 20 years ago that we have since turned into a book that is available on amazon here.
The Wildflower @ Amazon
You can read all about my back-story here and what I hope to accomplish with this website and book. I've created a free grief journal that you can download for free and work along with me on different journal prompts.
FREE Grief Journal
I will be donating books to grieving families, some I'll share here and some are to private to share but they are happening! I hope that eventually others will want to share their stories of overcoming hardship here as well and help someone else along their journey. Contact me at support@craftywildflower.com if you would like to share your story on #TellitallTuesday
Wednesday – #WellnessWednesday
Wednesday – #WellnessWednesday
On #WellnessWednesday I like to share our journey through different health and wellness issues like PFAPA and Ehlers-Danlos Syndrome. Also, tips and tricks I've picked up along the way for allergies, asthma and gut health as well as good food and exercises that help our family stay healthy.
Thursday – #TangledThursday
On #TangledThursday I like to share simple hairstyles and tricks for tweens, teens, and moms on the go. Many years ago, before I had my 4 children, I worked in a salon for several years. I have 3 girls and one boy. I love it when my girls let me style their beautiful red hair. I have 3 fun, active red heads!! Just a sample of some of what you can find on Tangled Thursday below.
Friday – #FamilyFriday
On #FamilyFriday I like to share a little about my own little family. I say little but I have 4 beautiful kids who keep me active, and busy! They are my first priority every day and I love that I get to be their mom!
I'll share some happenings in our daily lives, where we live, what we are up to, and different activities we like to do together. I'll throw in some parenting tips that have worked for us, and how we handle our tweens and teens!
Saturday – #SelfDefenseSaturday
Saturday – #SelfDefenseSaturday
On #selfdefensesaturday you can learn about self defense along with me! We are safety conscious at our house and I believe in women empowering themselves with the knowledge of self-defense. My husband is incredibly knowledgeable and my two oldest kids are first-degree black belts and it's now my turn to learn. So follow along with me as I learn and share with you some self defense tips!
Sunday – #SingingSunday & #SpiritualSunday
Sunday – #SingingSunday & #SpiritualSunday
#SingingSunday is our family version of carpool karoke and I usually only post this one on my social media page so follow me on facebook and instagram also on pinterest and twitter by clicking on our social media links. Also feel free to like and share!!
#SpiritualSunday crosses over into every day of our lives. We are a religious family and thank God for all of our blessings. Without him I would never have made it to where I am today.
Sometimes I throw in affiliate links or sales on items I have or would purchase. I might earn a small commission, but if you can find it better somewhere else please do so. Those are only here to help you.
Pretty much anything from this site I have loved!! Check it out and let me know what you think!!
Like these cute Wildflower T-shirts
Everything on CraftyWildflower is for entertainment purposes only.
Follow along with your favorite hashtag or check back on your favorite day.
I hope to share goodness and love and maybe help just one person along the way. Although life (ok mine) is never (has never been) easy or perfect it is most definitely worth it! Look for the good and you will find it!
XOXO,
The Wildflower
Please follow and like us: