19 Apr

Family Friday – "I'm helping you by not helping you" – a Lemonade Stand and Cookies

Please consider visiting our affiliate links: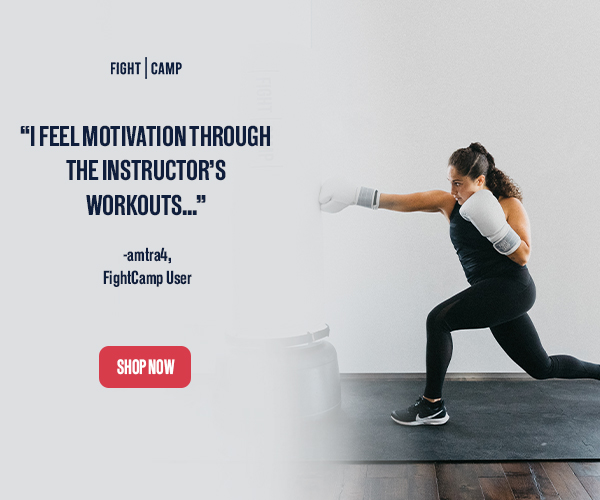 Last year up here in our windy little community in Idaho my little girls had the great idea that they wanted to have a lemonade stand.
They wanted to sell refreshing lemonade and delicious cookies!
We started looking up all kinds of plans on Pinterest for grand lemonade stands.
We finally settled on one, it was made mostly of pallets, and it just so happen that we had a set of pallets in our backyard. They were being beaten by the elements and were in need of use.
We enlisted the help of the hubs and started building the girls a lemonade stand.
The hubs put all the framing and shelving together. He then measured and cut all those pallets for the girls and I to sand and paint.
They were so excited to help get this project done!
We had decided on a pink and yellow theme, just like the two main types of yummy lemonade.
We sanded and sanded and sanded the pallet boards to make them nice and smooth.
Then we painted them with bright yellow and pink with chalk paint.
Finally we finished painting and sanding all the many pieces and the hubs secured them to the front of the lemonade stand.
It was all coming together….
Last, we added a cute lemonade sign to the top of the stand. We did this by using a vinyl stencil from my silhouette machine.
Then, IT WAS FINALLY DONE!!
We were all incredibly excited to get that moved to the front of the house and the girls were even more excited to start selling yummy treats!
However, once we went to move the ginormous stand we realized it was INCREDIBLY heavy. Like "oh dear what have we done," heavy.
It was really pretty funny looking back on it. Who doesn't think about that? We were just thinking it was going to be nice and sturdy.
Sturdy=HeAvY ha!!
So, we headed to the store and bought some heavy duty wheels to connect to the bottom of the stand so we could easily maneuver the big pink and yellow lemonade stand.
We put the wheels on and it was so much easier to move.
We got the stand to the front yard and the girls were ready to start selling their treats and lemonade.
We had worked together to make Grandma Sue's delicious and secret chocolate chip cookie recipe. We divided them up and wrapped them in wax paper.
We mixed up the lemonade and got the cooler all stocked with ice and ready for customers.
The girls decided on some prices for their treats and we made a cute chalkboard sign to put out next to their stand.
We set it all up in our front circle drive.
Which is great because then their customers could drive up, get their treats and stay in their car, unless their customer is Grandpa and he wants to get out and say hello!
Another bonus was the girls were close to the house so we could keep our eye on them.
Eventually they moved the stand over to the shade and enlisted some friends here and there.
This is when I decided to let the girls do a little on their own.
I like to help my kids and then I like to see what they can figure out without me.
I haven't always been so great at stepping back. I tend to be on the overinvolved side of parenting and have learned that may not be the best way to go about raising independent kids.
So, because I knew they were safe in my front yard and I could see them from the front window where I was sitting at the table, I let them run their own stand.
They had all the tools they needed. All the supplies were stocked, the food made and change was in the cash box.
As first nobody came, we live on a pretty remote road compared to our Arizona neighborhood and the girls were getting frustrated and hot!
They came in crying for help and wanted me to fix it and I had to resist the urge to save them.
Sometimes things don't work out how we imagine they will. How we handle that becomes key…
This was the perfect moment to teach this type of lesson.
So, I used the phrase that's become common place in our house, the one my older kids hate and roll their eyes at because they know what it means.
I told them:
"I'm going to help you by not helping you."
Their eyes got big and they started to whine, which they know doesn't work on me.
But after a few moments my daughter Lacey came up with an idea that they needed to advertise. They decided together to make a sign that they could put closer to the road. When cars go by at 50mph, they see the new sign, and know to turn in before they pass our house.
"Pretty good idea," I thought. They also decided they needed to have balloons attached to the sign to really catch the attention of those driving by.
Also, another great idea!
I helped them gather the supplies like balloons from the store and a piece of poster board and they set to work.
The hubs helped them secure it to a stick in the front yard.
It helped, they got a few people to stop and notice. They only had one customer who drove off without paying! HA!
After a couple of hours we put the stand away.
We talked about what they had learned and they were a little defeated but full of new ideas for the next day.
They said things like:
"We need more ice and better cups!" and "We should get some umbrellas for our drinks."
Also "mom you need to advertise for us on Facebook so people know to come see us."
So the next day we gathered more supplies and we announced it on Facebook, and they sold out!!
They were so excited! At first…
Until I decided to teach them about profit and loss and investing your first profit back into your business.
Some might think it's too early to introduce this concept, but they understood it really well and we made some budget sheets to track their expenses. We taught them how much they would need to reinvest to make more treats and buy more supplies.
They were a little surprised at first that the hubs and I weren't just going to foot the bill and let them keep all the profit.
(Though I really considered it because there's something magical about your parents taking care of everything when you're a child.)
But I knew if I did, then they were only going to learn to take and not realize the value of what had been given them.
It's something I feel we see so often with kids today.
When we as parents have been successful, we want to share it with our kids. It's natural and normal, but at what cost sometimes?
When a child is handed a brand new car, clothes or brand new phones that they don't have to work for, do they realize the value of what has been given them or do they tout it as their own work and become arrogant and entitled?
Which is why Brandon and I want our kids to have high school jobs (food at least once if possible, because they will always be respectful to any service food worker once they've worked the job themselves. I've done it myself so I know the value of this!) We also want our kids to drive terrible cars like we both did.
It builds character and teaches money management.
They definitely lose any type of arrogance or entitlement when they have to pay for a new starter in their junky old car using their entire last week's paycheck.
I truly wonder, when everything is handed to kids and taken care of for them, do they sometimes think they earned it somehow?
Life might teach them this differently later on, in a much harsher way if we aren't careful.
Ok off my soapbox.
I don't have all the answers for sure and I'm guilty of giving too much sometimes.
But as I've thought about this lesson I had to teach my girls, knowing it would benefit them in the end, my mind reflected back to my Heavenly Father.
How he must withhold giving us everything we ask for so that we might learn the value of what we have been given.
How entitled and arrogant I would have become had he granted my every wish and desire, and how hard it must be for him at times to let us learn from our mistakes or the grind of every day life in general.
Like the lemonade stand, our burdens at times might be heavy but God has the wheels to help us move and grow from them.
We might start out with a grand dream of selling lemonade and cookies and realize it takes work, money and effort to make our business a success.
It's the same in our marriages, our families and our homes. The more we put into them the better they become, God doesn't just foot the bill.
Although, I do marvel at the mercy and love and grace Heavenly Father freely gives us, when we don't expect it or when we are at our worst he shows up with the wheels to ease our heavy burdens.
He really is the greatest of all and has perfect timing in knowing when to withhold and when to bless.
I'm grateful this Easter season to know he lives! He loves us and he paid the ultimate sacrifice for us all.
As I've gotten older I'm more grateful that the lord "helps me by not helping me."
The growth is priceless and at the same time he offers me mercy and love when it aligns with his plan.
May you all have a wonderful weekend reflecting on the life of our savior and his love that is available to us all.
Have a happy day!
XOXO,
The WildFlower

Please follow and like us: