05 Feb

Valentines Day

Please consider visiting our affiliate links: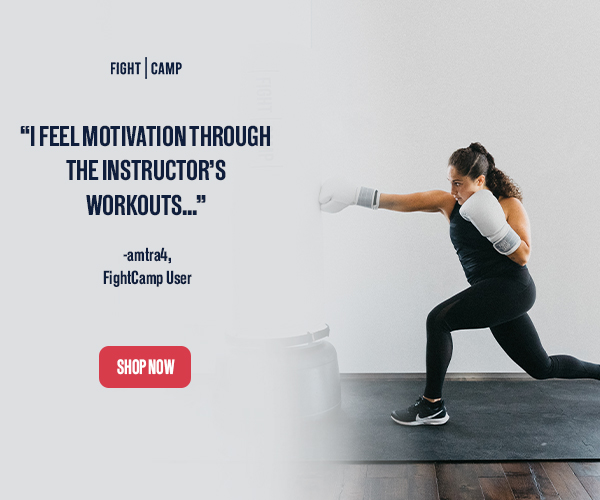 Valentines Day is one of my favorite holidays.
Click Here for Heart Cut Outs on Amazon »
Something about the pink and red happiness and the focus on loving those around us that just makes me giddy with excitement for what lies ahead. We have some fun Valentine traditions that focus on loving those around us. We start off February with a Family Home Evening on Loving one another as the savior would and truly looking to love others with Christ like charity.
When we seek to find the good and to be grateful for those around us, everything becomes better. As part of our activity we cut out hearts and write each persons name on a heart. We have everyone write something kind and loving about each person in our family on the other person's heart. Then we hang these up somewhere in the house to be reminded of our love and gratitude for each other all month long.
Every year I keep these so that we have something to look back on. Usually they are just tossed in the bottom of our Valentines bucket and we reminisce about them as we put up our valentines decorations for the year but someday I hope to put them all in a book that the kids can look through when they need a good pick me up.
Valentine's Day Home Decor
I like to make my own decorations for holidays and for my house. It gives me an outlet of creativity and I like the thought of my hands being able to make the things that made our house feel like home. Like someday, maybe, my kids will want to hold on to something we used to decorate for the holidays because "mom made that" or "mom's hands created that and it reminds me of her." Maybe that's just hopeful thinking!
Some of the first few things I made for Valentines Day were Wooden letters covered in craft paper. I found the supplies on amazon and I'll post links if you're interested in making these for yourself. I made two X's and two O's and well as the word love spelled out. I simply traced the letters on the craft paper and then cut them out. The X's and O's were painted with two coats of red paint before I traced them on the paper. Then I used Modge Podge to adhere the paper to the wooden letters and let those dry. Finally, I added some embellishments to the X's and O's and tada! You've got a fun little valentine decoration to put up around your house.
Shop Valentine's Day Craft Paper on Amazon
I used the same method for my I love U pink block that's displayed in my bookshelf for the month of February. I used a scrap piece of 2×4 and painted it pink. After I Modge Podged the paper on I added the words for I love you in vinyl.
Love Notes
Another thing we like to do is write "love notes" to each other and leave them in each others Valentine mailboxesthat we leave out on our countertop shelf. This way anytime we catch each other doing something great or just want to say something nice to each other we leave a cute little note in the box and put the flag up so the receiver knows "they've got mail." It becomes contagious and fun to write notes to each other without getting caught and the kids just eat this one up. As the receiver, there's nothing better than getting a little note of encouragement during a rough day or just because.
The Valentine's Day felt topiary balls
I just love these simple topiary felt balls. They are so fun and easy to make and are so fun to decorate with for the Valentine holiday. The directions on how to make these can be found here: https://simplydesigning.porch.com/simple-valentines-day-decor-felt/
Shop Styrofoam ball for topiary 6"
Valentine's Day Heart door wreath
This heart wreath I made several years ago with the same method as the felt topiary balls above. It involved many more heart felt circles and a lot more time but it is probably my favorite Valentine decoration to date. I receive so many compliments on it. I did find a simple wooden love sign that I painted red and added glitter to and put that in the middle. I think it just adds a little more cuteness to it.
I love us sign
This sign was made from a left over 2×4 that I painted with two coats of black paint and let dry. Then I used my silhouette to cut out the "I love us" in white vinyl and applied it to the wood. I love this simple craft! It stands out on it's own and is a simple decoration that I am able to keep up and use all year long.
Love Bugs
This year my little love bug, Lacey and I, made cute little valentine love bugs one day when she was home sick from school. These were simple and fun! We used corks for the body and hearts cut from craft paper for the wings. First, we attached the googley (is that a word) eyes with glue dots. Next we used the glue dots to attach the hearts to the cork "body." Then we used pipe cleaners for the antennae's by simply forming them into and antennae love bug shape. We attached those by first using scissors to make a slit in the top of the cork and then we used a dab of glue in the hole to help secure the pipe cleaner into place.
Valentine's Day Breakfast
This is a fun tradition that we started as our kids began to approach the "crush" age. I wanted my kids to always feel loved, wanted, and needed by our family no matter who did or didn't give them a special valentine. So we start off our Valentine morning with a big family breakfast. Usually we have pancakes, eggs, bacon and some chocolate thrown in there somewhere.
Brandon usually buys all of our girls a rose and we have that waiting for them by their plates with a small simple stuffed animal. Last, we give each kid a small gift. Usually it's something they need or something they could use with the changing of the seasons. Again, for us this is just a small something that helps our kiddos remember that no matter what happens for the day now or anytime in the future, their mom and dad love them most! This has been something our kids look forward to every year. I didn't really think it would have much of an impact but its something the kids ask about, and I think it gets their Valentine's Day off to a good start.
Please follow and like us: