16 Apr

Tell it all Tuesday – Moving On… but really just moving and growing up.

Please consider visiting our affiliate links: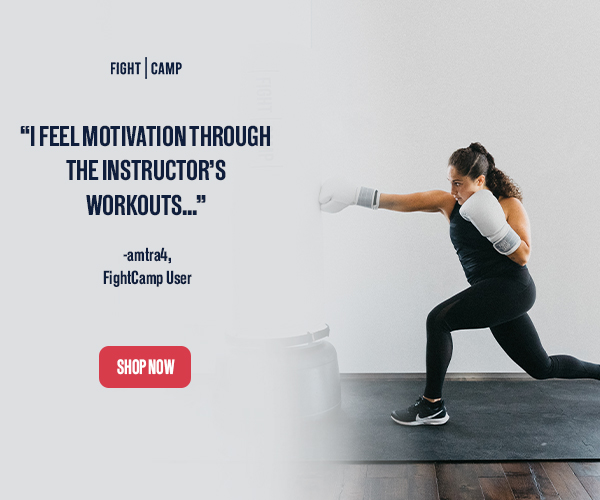 It had been about 5 months since my dad had passed away.
We had settled into our "new normal" — forever changed and never the same.
My mom had decided it would be best to move her family back to the Provo, Utah area. Shortly before he passed, my dad had been interviewing with BYU for a job as a professor, so they had been in the process of making the move back anyway.
We sold our house, packed up our things and said goodbye to our friends.
It was really difficult for my siblings and I. Especially for those that were in the tween and teen years.

My friends threw me a surprise, going away, pool party. It was something I've always appreciated and will always remember.
I still remember the day we drove out of Virginia, heading to our new home… this time without dad.
We left our home, the last place we'd all been together as a family and with it our last memories with our dad.
I bawled for about the first 2 hours into the trip. I had a great group of friends that I left behind in Virginia. I had made the cheer team my Freshman year and again my Sophomore year just before we moved and I had to leave it all behind. To this day, Herndon, Virginia holds a special place in my heart and remains my favorite place we have ever lived!
The people, the culture and our life there was really hard to say goodbye to.
We drove across the country, all 8 of us kids packed into our passenger van. How my mom did it, all alone, I'll never know.
We settled in Pleasant Grove, Utah. Our house was beautiful at the base of a mountain with a beautiful view.
The adjustment was incredibly difficult. We moved from a place where we had known everyone to a place where we knew no one.
To the world we were just a large family with lots of kids and no dad.
That's all anyone knew, they hadn't known our family or our dad before he passed away.
So we learned to do a lot on our own.
I tell my kids stories about this part of my life all the time, sometimes they are amused, other times they roll their eyes at having to endure my "we had to walk up hill, both ways in the snow" stories. 🙂

As I've gotten older, I realize what a blessing that part of my life was, so many lessons learned, and so much growth making me stronger than I ever could have imagined.
I never, ever would have told you that at the time though.
For many years comparing my life to my friends lives stole so much of my joy. I wanted what they had, what I previously had that was no longer.
I know now, that going through everything we did as a family made me resilient, self reliant, tough, a decision maker and I knew anything I wanted I had to go after myself.
More than that, I developed compassion, empathy, understanding and what it feels like to lose all sense of hope, to feel utter and complete despair and then to live, grow and come back from the darkest place I've ever been.
I developed a deep connection and reliance on my savior, something I am so grateful for in this day, when so many question his existence.
I know he lives, loves and cares deeply for each of us. I know he would have taken the pain and sorrow away if he could have left the growth. But like my garden, the weeds grow with the fruit. What we do with them and if they hinder our growth is up to us.
We went through a lot together… We all process grief and difficulties so differently and individually. No two processes are the same.
Any child who is grieving the loss of a parent is off limits to any sort of judgment for their actions. Right or wrong, they are dealing the best they can, I promise. Unless you have been through it there is absolutely no way for you to comprehend how you would feel or act, react or cope with the loss. OR how you may be effected by those around you who are grieving and reacting to their loss.
Maybe someday my siblings will want to share their stories here, maybe not…
I'm no longer grieving the loss of my dad, but I do grieve the loss of the memories we didn't get to have, and I think I always will. The memories my kids won't get to have with their Grandpa, but I am at peace with him being gone.
I'm sharing my story to encourage anyone who is in the process of figuring out how to move forward.
I know the process, I know the triggers, I know the suffering and I also know the fruit, the love, and the wonderful things that you will be able to offer this world after having gone through something so difficult.
You'll be an ear to someone who is hurting and lost, a kind word to comfort a broken and lonely heart and a blessing to someone in need.
Your loss grows into a gift that you can't get any other way except by going through it.
If you're grieving the loss of someone in your life and would like to share your story here, email me at support@craftywildflower.com I'd love to start sharing the stories of your loved ones and how you found the courage to keep going.
I know there are those who have gone through similar experiences, we are not alone. Many have grown and overcome great hardships.
If you are still working through your loss. You can download my grief journal for free here. Or click on my shop link above.
If you know someone who is grieving and want to give them a small gift when you don't know what else to do, look into The Wildflower Book and the explanation behind it here. Also available on Amazon.
Today I'd like to start a month long challenge of Tell it all Tuesday Grief Journal writing prompts.
Along with the grief journal stages in the journal, there are extra pages for you to begin writing your own journal prompts.
Today's prompt is: What do you miss most?
I'll be sharing my journal entry next week. If you are interested in sharing yours let me know at support@craftywildflower.com
Love to all those who are grieving,
XOXO
The Wildflower
Please follow and like us: