07 Apr

Spiritual Sunday – Lacey's Christmas Miracle

Please consider visiting our affiliate links: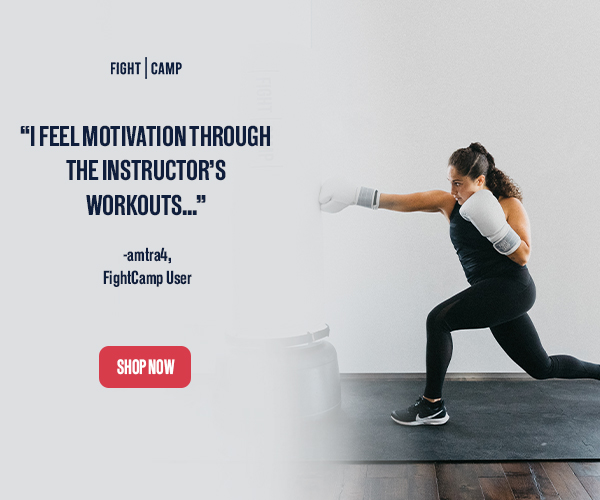 I posted a silly video last week and I do have another fun #SingingSunday video Carpool Karaoke style to post but today I felt that I needed to share the miracle story that occurred with my daughter Lacey a couple years ago when she was just 6 years old.
I know it's no where near Christmas but the miracle that happened in our family at Christmas time in 2014 is something our family will never forget.
One blessing that has come along from the result of our many trials is the incredible bond and close relationship I feel Brandon and I have developed with our Heavenly Father.
Our cute kiddos have put us through the wringer with some of their health issues. We have patiently endured times when it wasn't God's will to answer our prayers immediately, like with PFAPA and Ehlers-Danlos Syndrome, or when I pleaded with Heavenly Father to spare my dads life in his last moments on this earth.
We have experienced many blessings over the past 20 years. Some have been small and others have been miracles that I can't explain except that God lives and it was his will that my child would be saved, healed, or not have to endure the trial placed before them.
In those really difficult moments, when Brandon and I have plead with Heavenly Father to heal, take away or save our child from harm, and he answers us.
Those moments are when you must acknowledge his power, his existence, and that he lives and loves us.
I'm so grateful for those moments and for the knowledge that I know God is real. No other explanation makes sense.
Brandon and I are members of The Church of Jesus Christ of Latter Day Saints and we believe that the Priesthood has been restored to the earth in the latter days and is God's power upon the earth. Men in our church hold that power to bless the lives of their families if it's aligned with God's will.
The following is a story that happened to our daughter Lacey as told my husband Brandon:
Due to illness and other things, I had the opportunity to give each of my four children a priesthood blessing during the Christmas break, and it just happened that they were all blessed in order of age as well. The testimony I would like to share is the third blessing of my daughter Lacey.
My wife and I took our kids to the Orem Fun Center while visiting family in Utah over Christmas break, and Lacey was injured jumping in a bouncy house. As we were about to leave, her older sister carried her to us and she was crying and said she felt a "pop" in her back and was experiencing a lot of pain. She was able to climb into the back of our minivan and buckle herself, so we thought everything was ok.
After sitting in the van for about 20 minutes while I ran into a restaurant to get some take out for dinner, Lacey started to complain to my wife Susan that she couldn't move her arms and legs without severe pain.
After trying unsuccessfully to get her to hold things or move her arms or legs at all, we decided to take her to the emergency room.
At the E.R. they put a neck brace on Lacey and carefully slid her onto a board through the back of our van, since she was in the back seat. They took her to a trauma room and we talked to the doctor about the next steps, the first of which was a quick CAT scan. While removing her jacket and other clothing they found that while there wasn't actual paralysis, Lacey refused to move on her own due to the pain she was feeling all over her entire body. They then took her to the CAT scan and we were somewhat relieved to hear that the scan was negative. The doctor was still very concerned and told us she had the symptoms of a bruised spine due to the radiating pain she was feeling when trying to move. Our hearts were heavy as we thought about what that might mean, and wondered what would happen as the night wore on.
While lying on the ER bed, Lacey was constantly in a lot of pain and wouldn't move her arms and legs, she kept her hands folded on her stomach and cried many times when asked to grasp any items or move her legs. I called my brother in law and he came to the hospital to assist me in giving her a priesthood blessing. I didn't have any consecrated oil with me, and neither did he, but the nurse overheard me and reminded me that I was in Utah, and the hospital had plenty of oil to use!
After my brother in law Josh anointed Lacey, I sealed the anointing and felt inspired to tell her that her injury would be minor, she would recover quickly and this moment would be just a memory in her life. Then we waited. As we waited my wife and I prayed silently to ourselves, as well as texted relatives to ask them for their prayers.
As I prayed, I asked God our Heavenly Father that if He would heal my little girl, I would tell everyone I knew about this miracle and that the glory of this experience would be His.
It was two days before Christmas, and I prayed that the priesthood I held and the blessing given would heal my daughter and we would have a testimony to share with all about the Savior and his love for our family.
The doctor came back to check on her, and tried to get her to grasp and eat an Oreo cookie. Lacey, being six, loves all kinds of treats and candy, but she refused to take the cookie and cried again due to the pain. After feeling frustrated at the result of his experiment of trying to get her to move her hands, the doctor walked to the side of the room, leaned against the cupboards, and with a stern look on his face told us his diagnosis was still the same, he believed she had a bruised spine and would need an MRI to find out exactly the extent of her injury. They decided to contact the MRI team that had just left for the day to return to the hospital, and there was another period of waiting while we talked to Lacey about what an MRI was and how she would have another test.
My sweet wife was at Lacey's side during this ordeal, talking softly to her and comforting her, as well as wiping away the tears that streamed down her face that Lacey was unable to brush away herself.
After what seemed like a long time from the doctor announcing the need for an MRI, Susan tried one more time by asking Lacey to move her arms so she could hold a teddy bear the nurse had given her. Lacey slowly lifted her arm and put it around the bear. Susan smiled and told her what a good job she had done! She asked her to move her feet and legs, and she did.
We were excited and amazed! We called the doctor back in and showed him what was happening, and more tears were shed. Not by Lacey this time, but by her grateful parents. The doctor sat her up, removed the neck brace, examined her, and told the nurse to take her for a walk, which she did just fine. We were then released from the hospital. Lacey was healed.
We decided that in our home this experience would be known as "The Lacey Christmas Miracle." We told everyone of her recovery and the blessing given, and thanked our Heavenly Father and Jesus Christ for this incredible blessing. I know the priesthood of God is real, and I am grateful to hold it and use it for the good of my family and serving others in His kingdom.
-Brandon Larsen
Please follow and like us: